---
EXHIBITS
Photographs
Harsha Vadlamani will be curating the photographs of MS Gopal, urban photographer from Mumbai.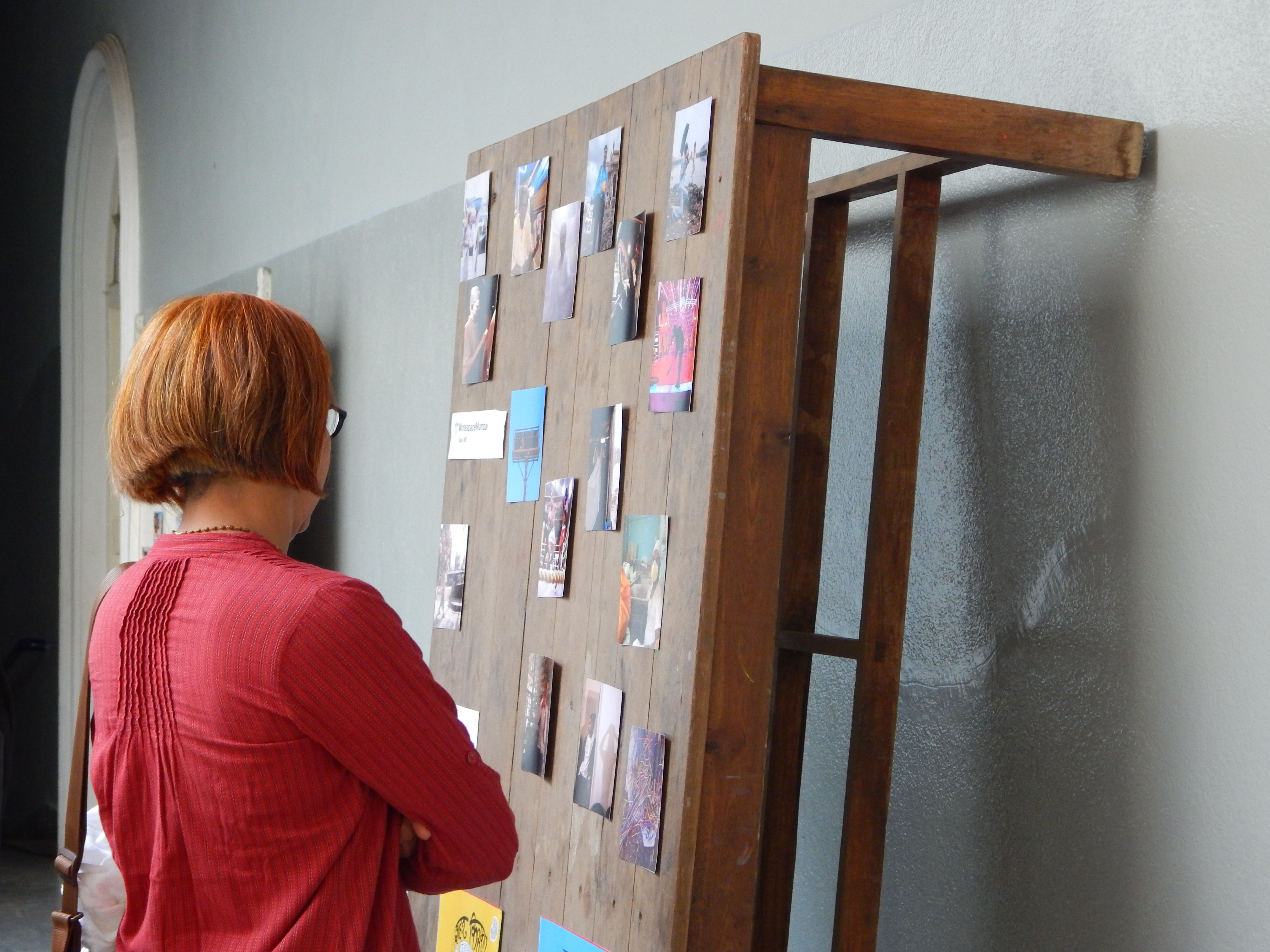 Model by Deccan Amalgam (DA), Hyderabad
Architecture firm DA did a comprehensive neighbourhood study of Hakimpet, Hyderabad, for HUL. They will be displaying a model of the same.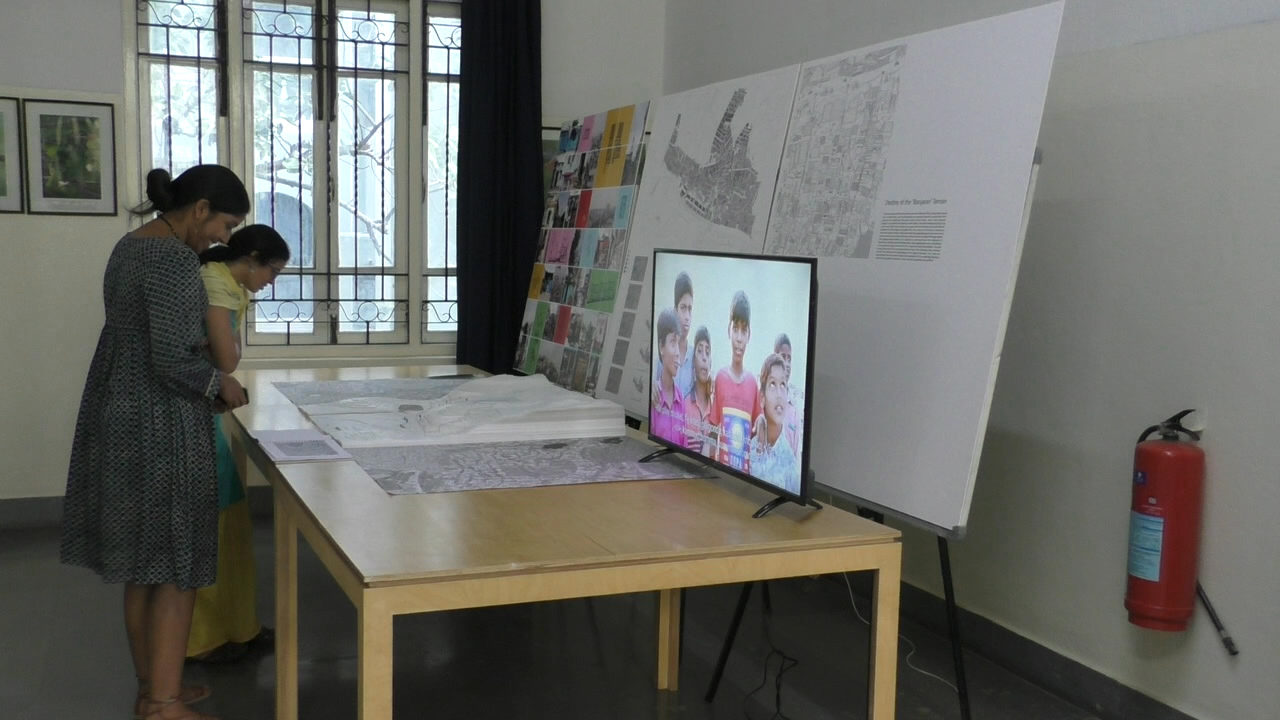 Tata Institute of Social Sciences, Mumbai
TISS, Mumbai, conducted its Winter Institute (WI) for students of Urban Planning and Governance at HUL in October 2018, as part of the TURN project. The Winter Institute outputs (booklets, maps, models, calendar, journal), will be exhibited by the WI participants who are attending DD.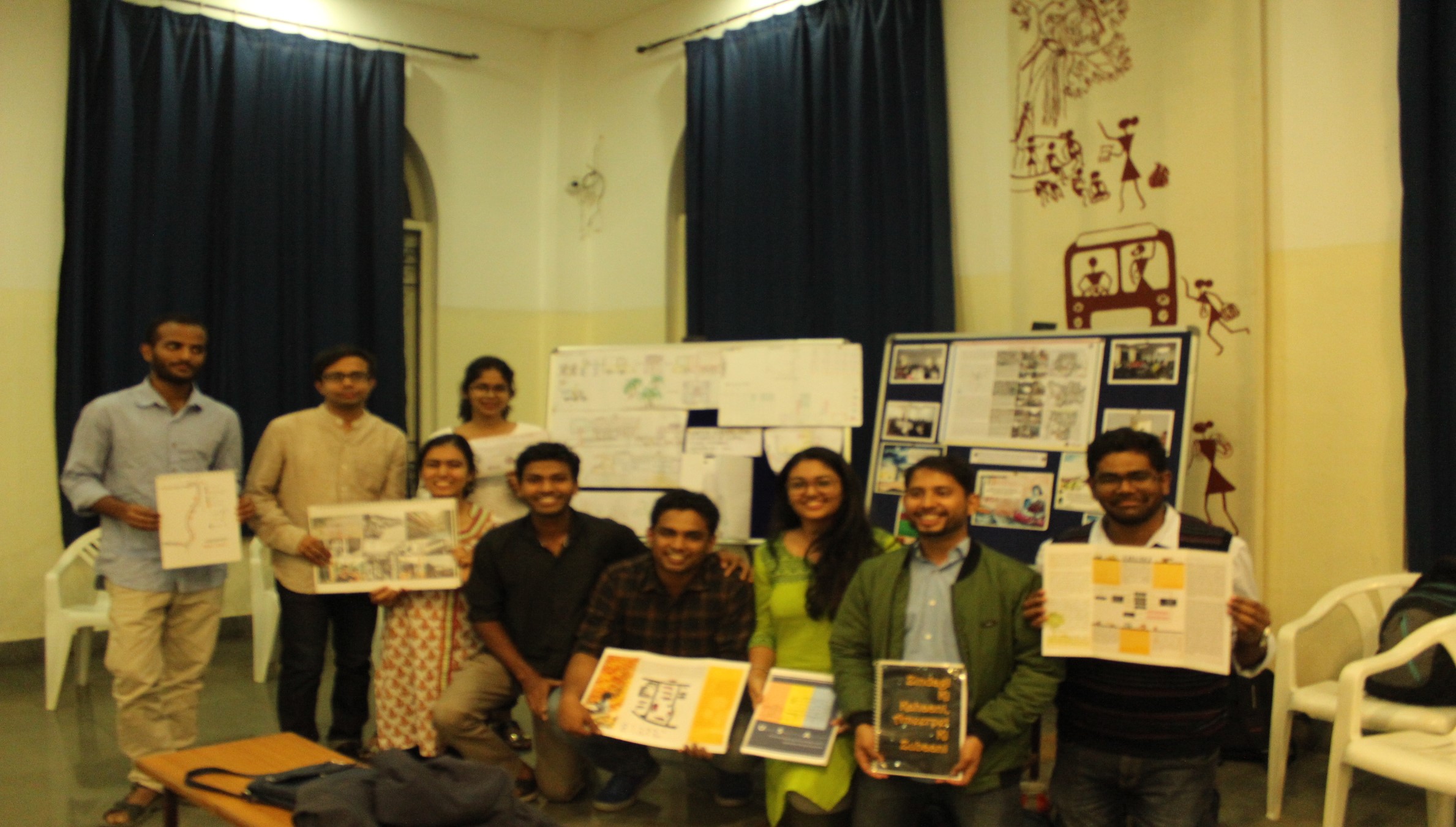 SAMPLES OF HUL'S WORK BETWEEN DEC 2017 AND DEC 2018 AS MAPS, POSTERS, REPORTS, SKETCHES AND BOOKLET 
Curated by guest resource persons Ms. Moyna and former HUL member Neha
Maps
Exploring Neighbourhoods (Khajaguda-Nanakramguda, Secunderabad, Lingampally) by Kabeer Arora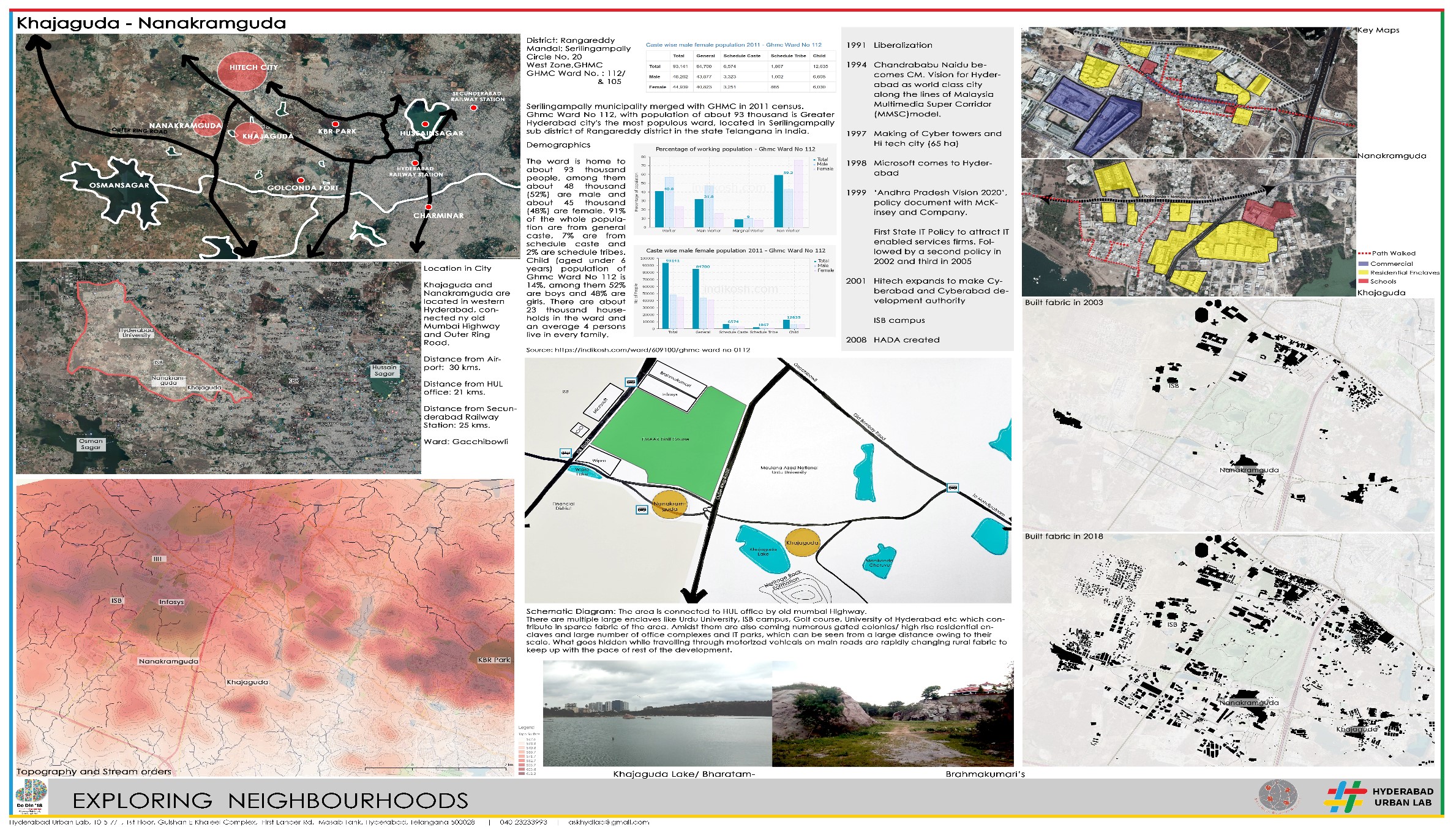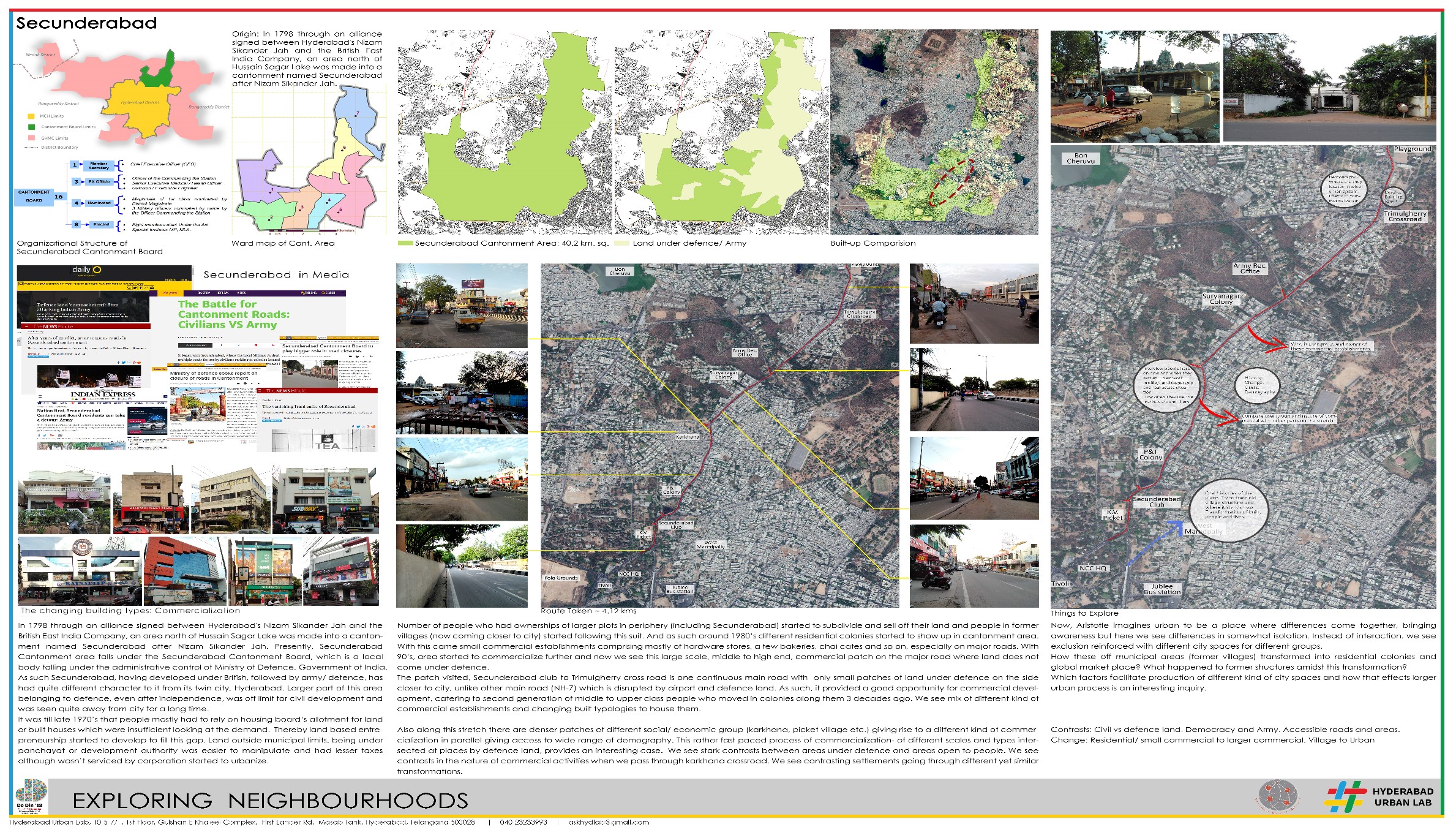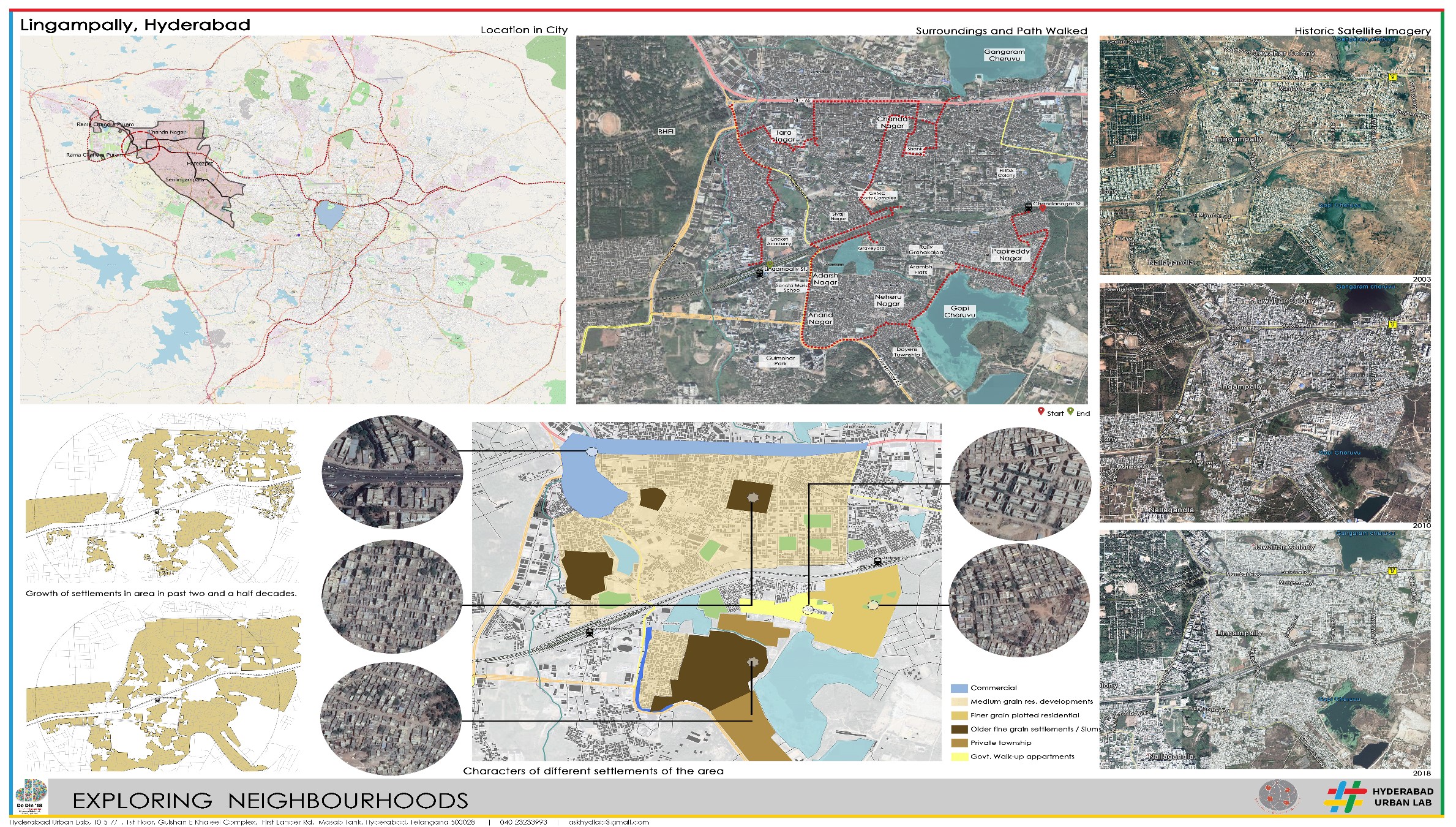 Places in the City by Ravi Kawre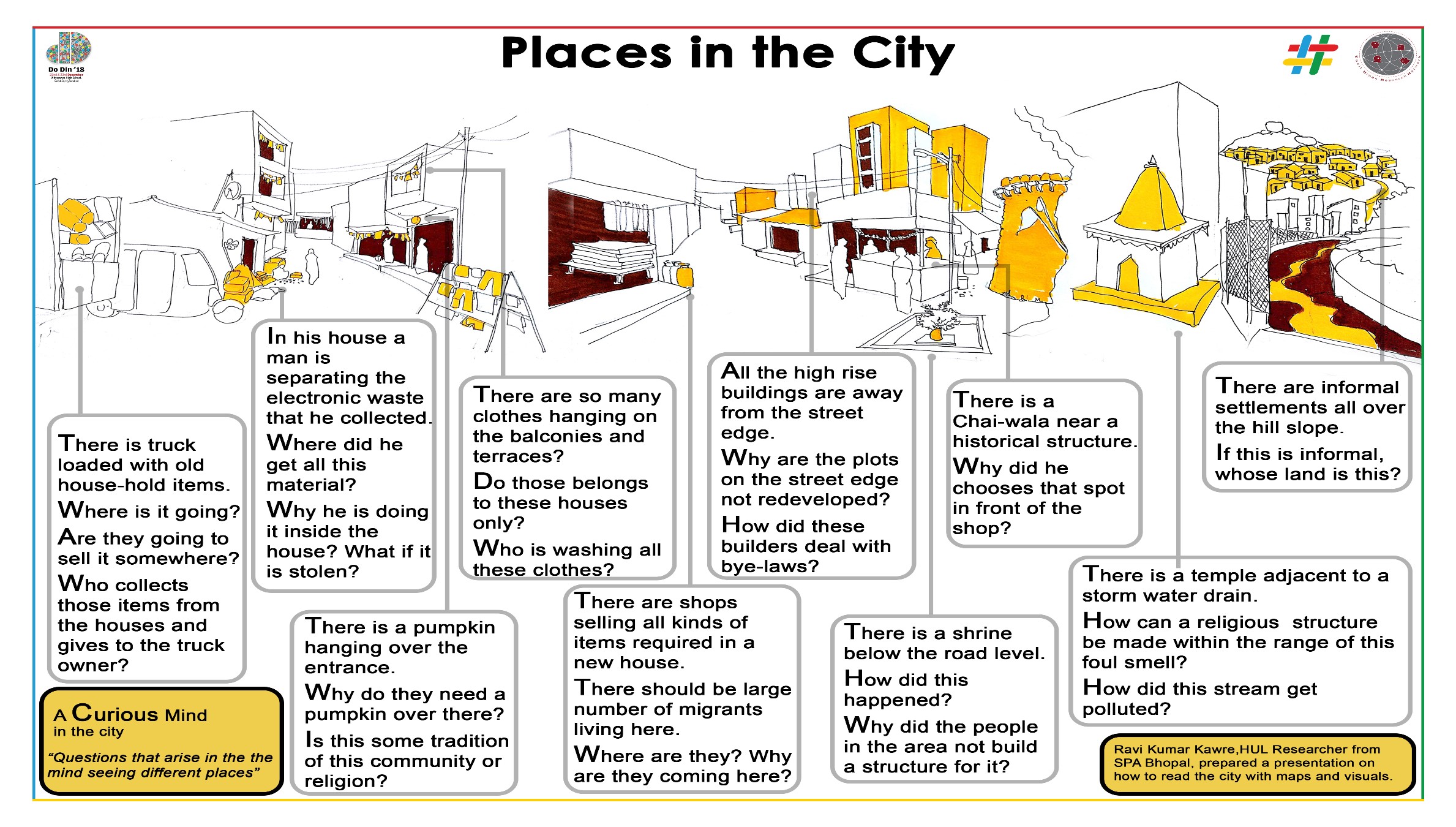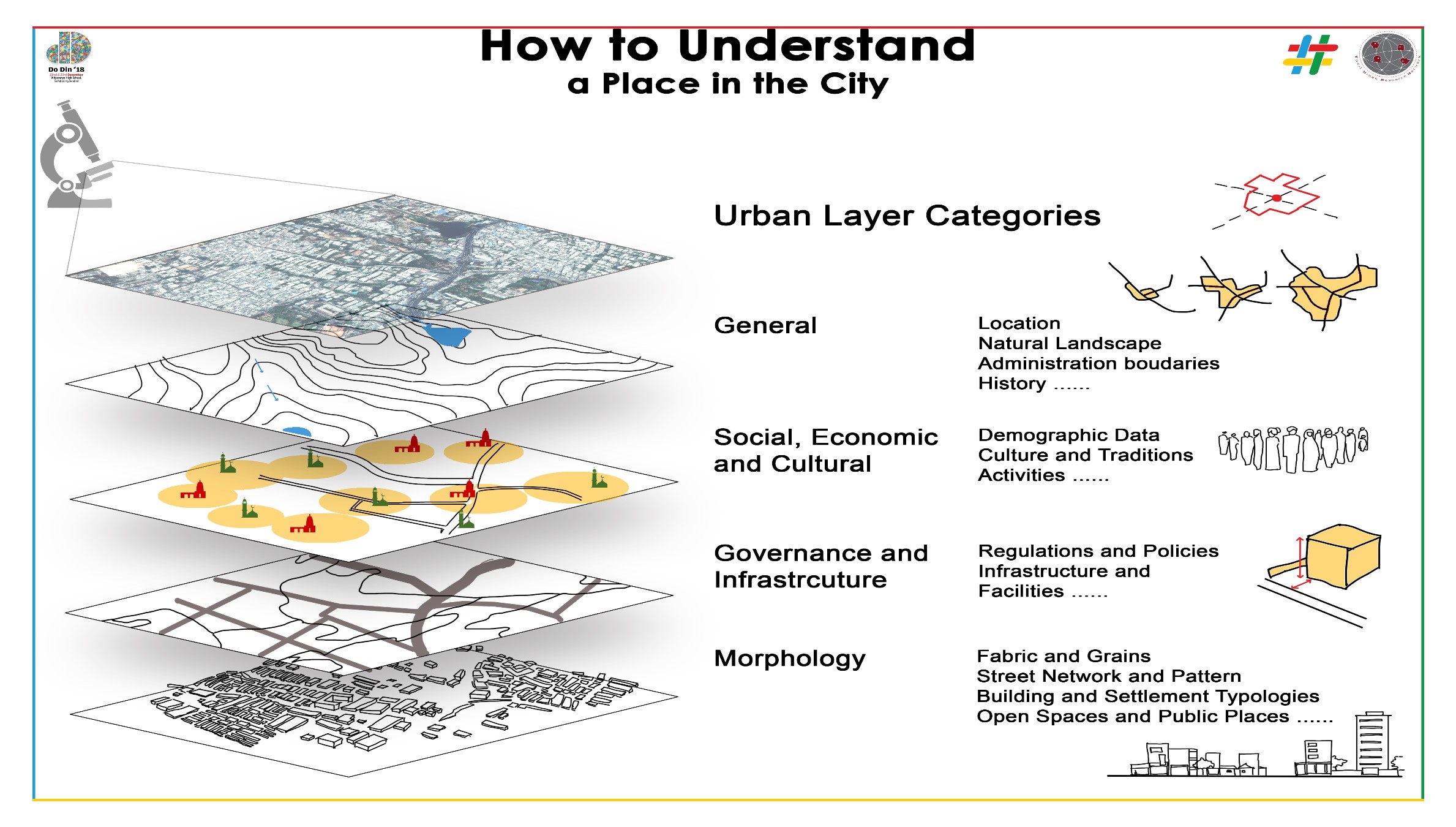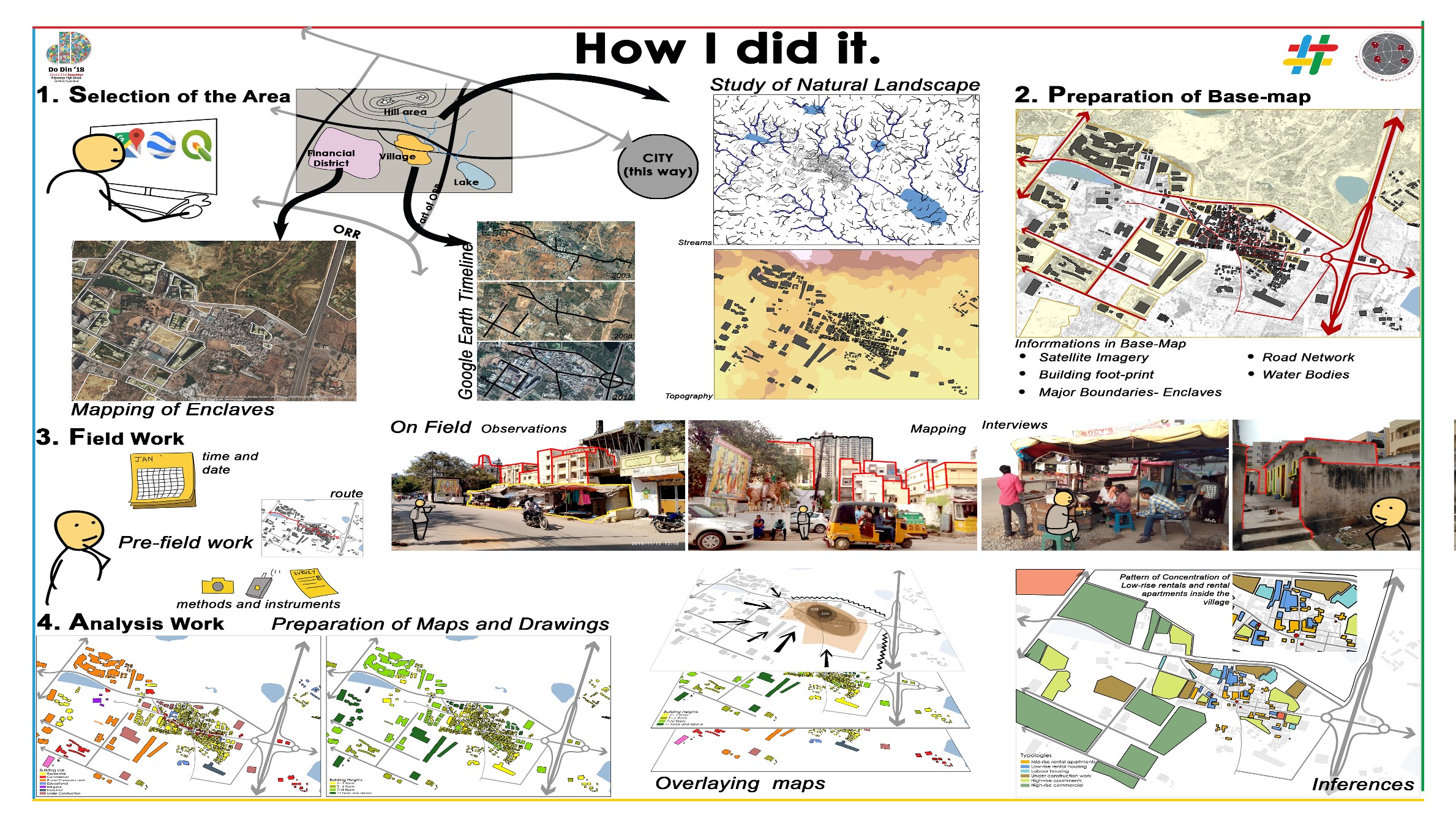 Sketches
Thresholds by Dipon Bose, Inside – Outside, typology study of Chintal Basti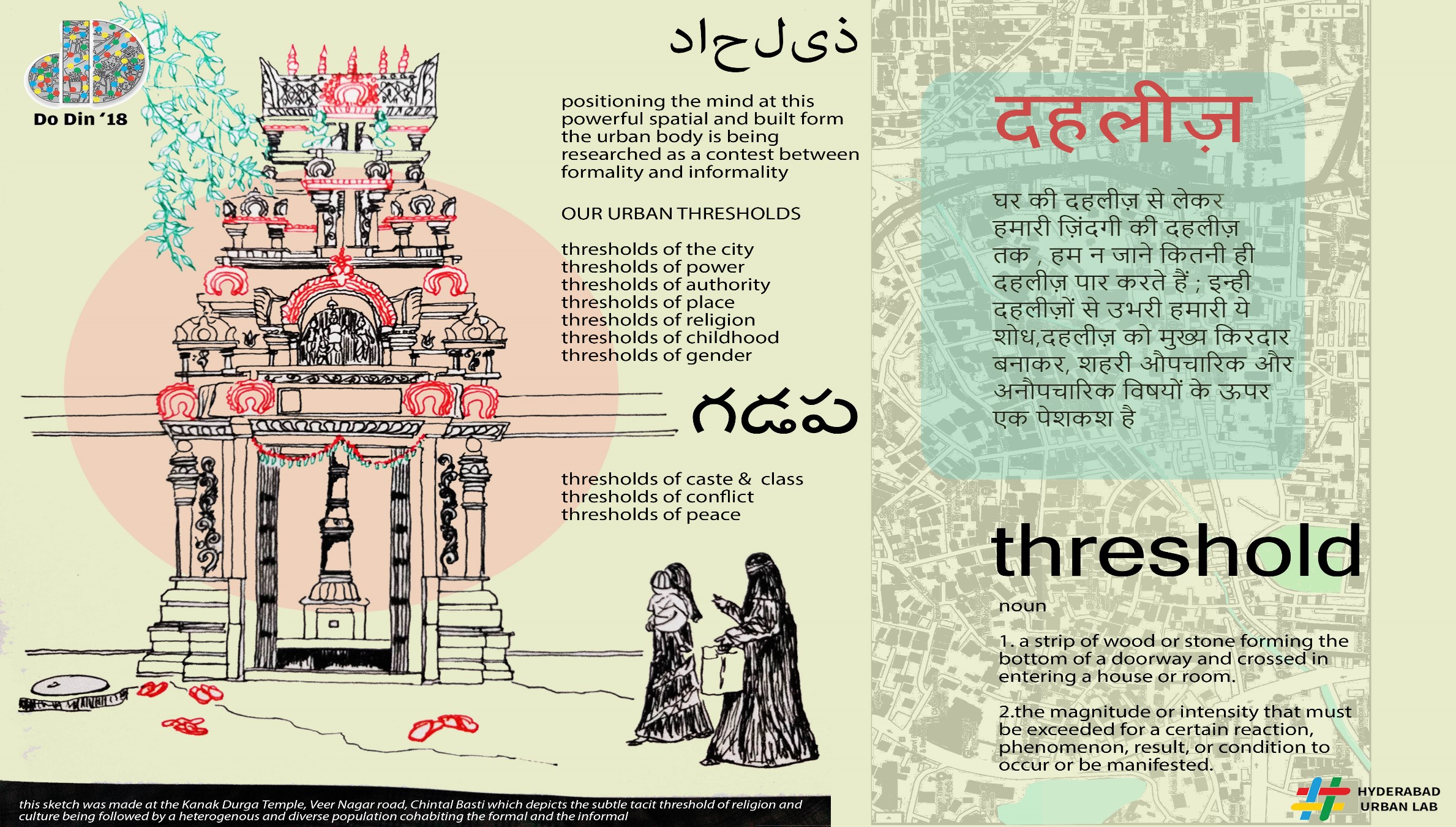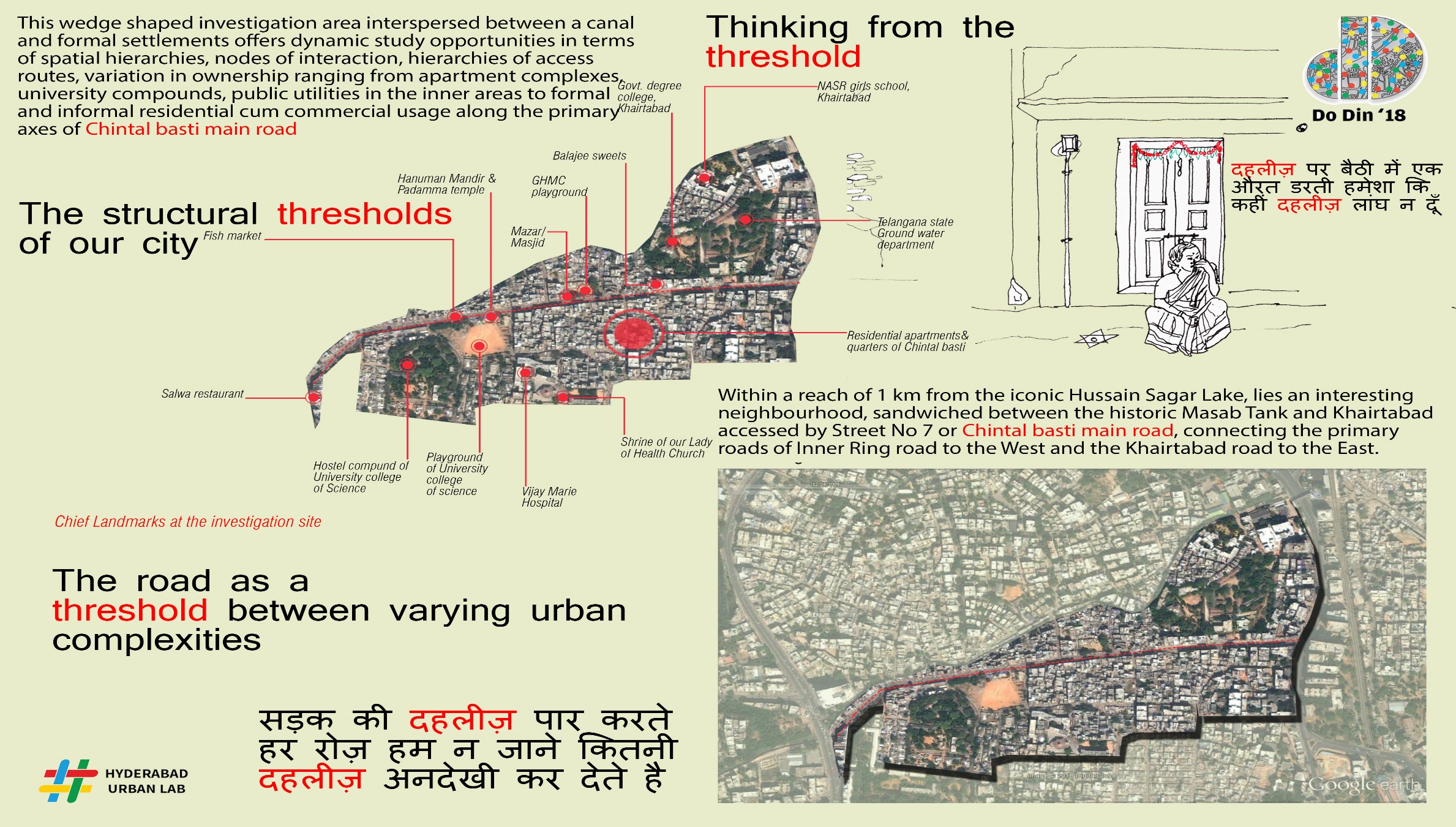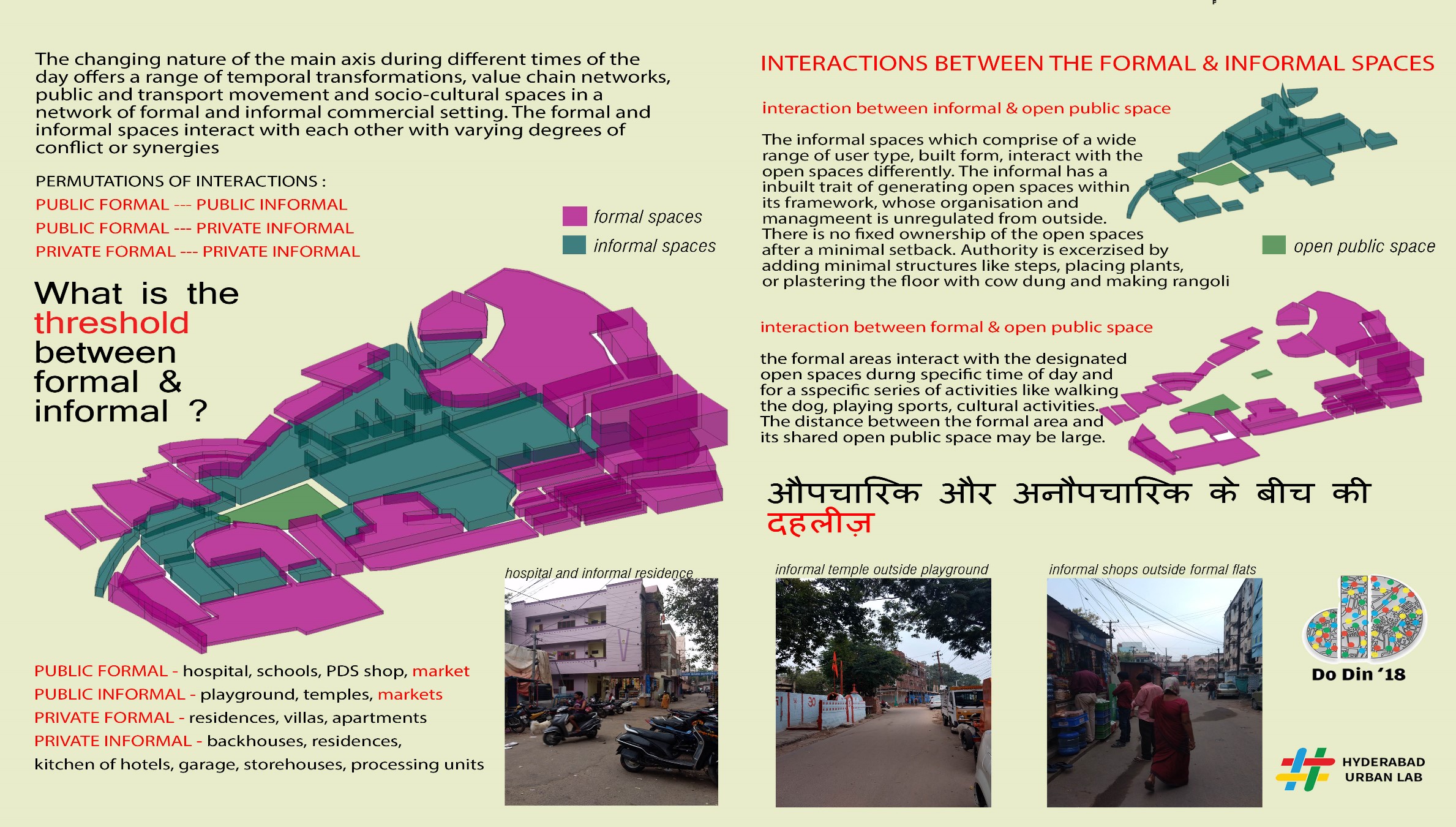 Chintal Basti 1.1: Interface between the formal and informal as a booklet,      Dipon Bose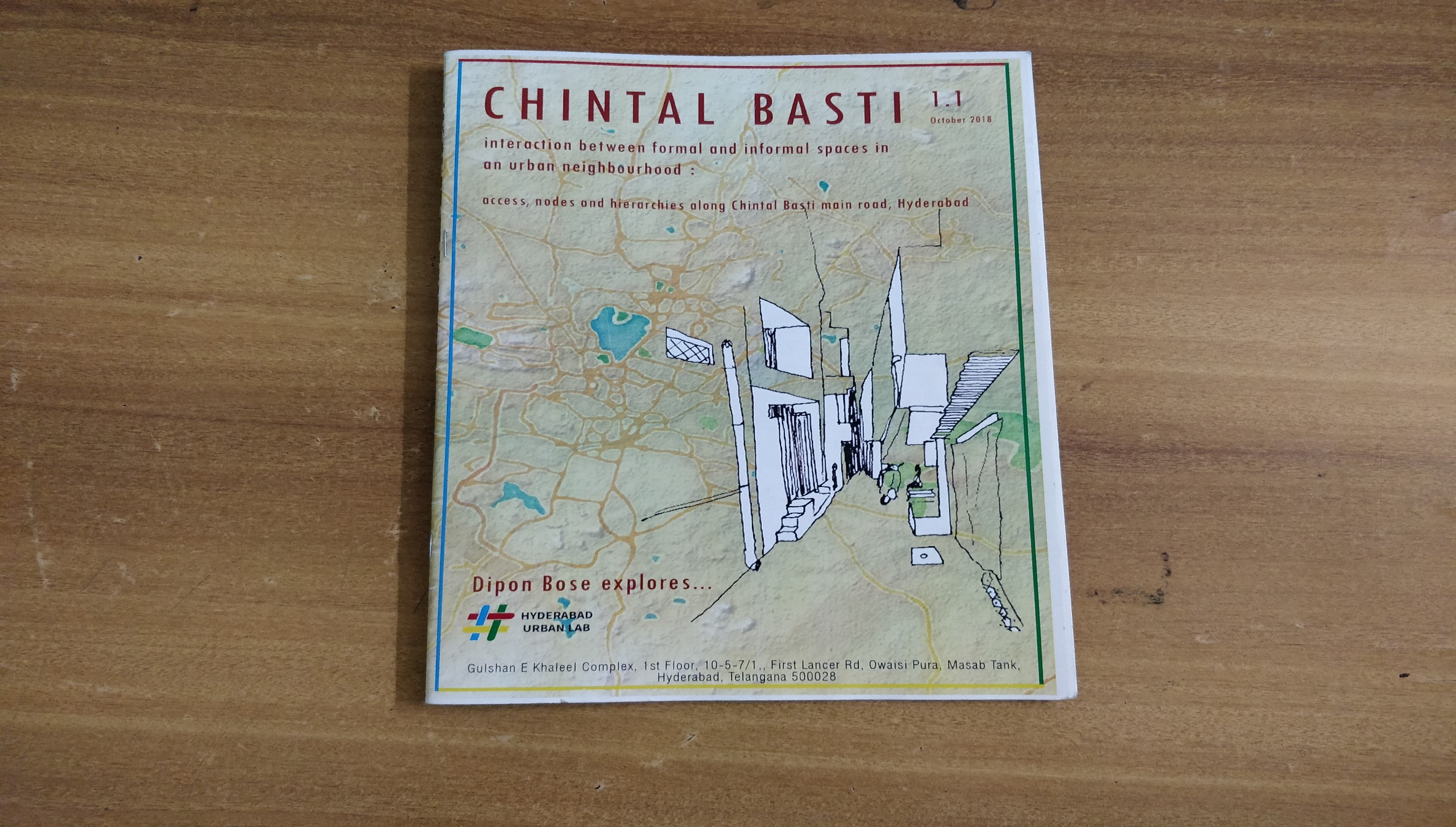 Poster/Report Synopses/Booklet
Ratab: A poster on the system of trust based shared auto rickshaw commute    for school children, Swarna Dutt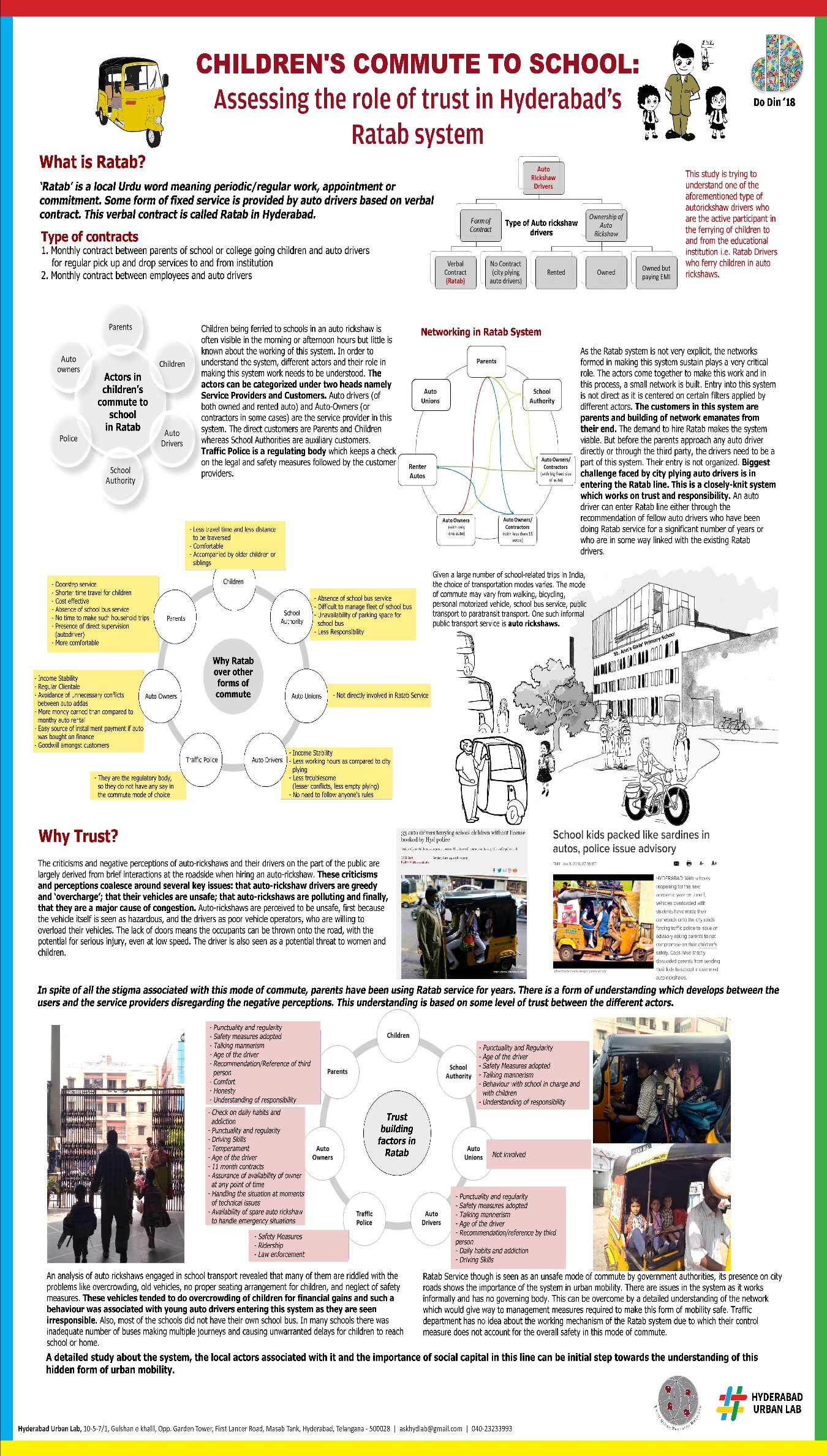 'Ratab' is the term for a system of periodic/regular work / commitment to provide a service (mostly mobility related) based on verbal contract between customer and service provider. Swarna Dutt conducted a study of the ratab system wherein auto rickshaw drivers ferry children to and from their schools. Exploring the role of trust that animates this system, this presentation offers a closer look at the range of local actors associated with it and the multiple factors that render this informal contract system to be one of the basic and more affordable paths that parents and schools can utilise to make    elementary, primary, secondary and even higher education accessible for families that  would otherwise have difficulty in educating their children.
Excavating Urban Infrastructure: The Metro Workers of Calcutta and The Chinnamul Story: Organising the Unauthorised, S. Bharat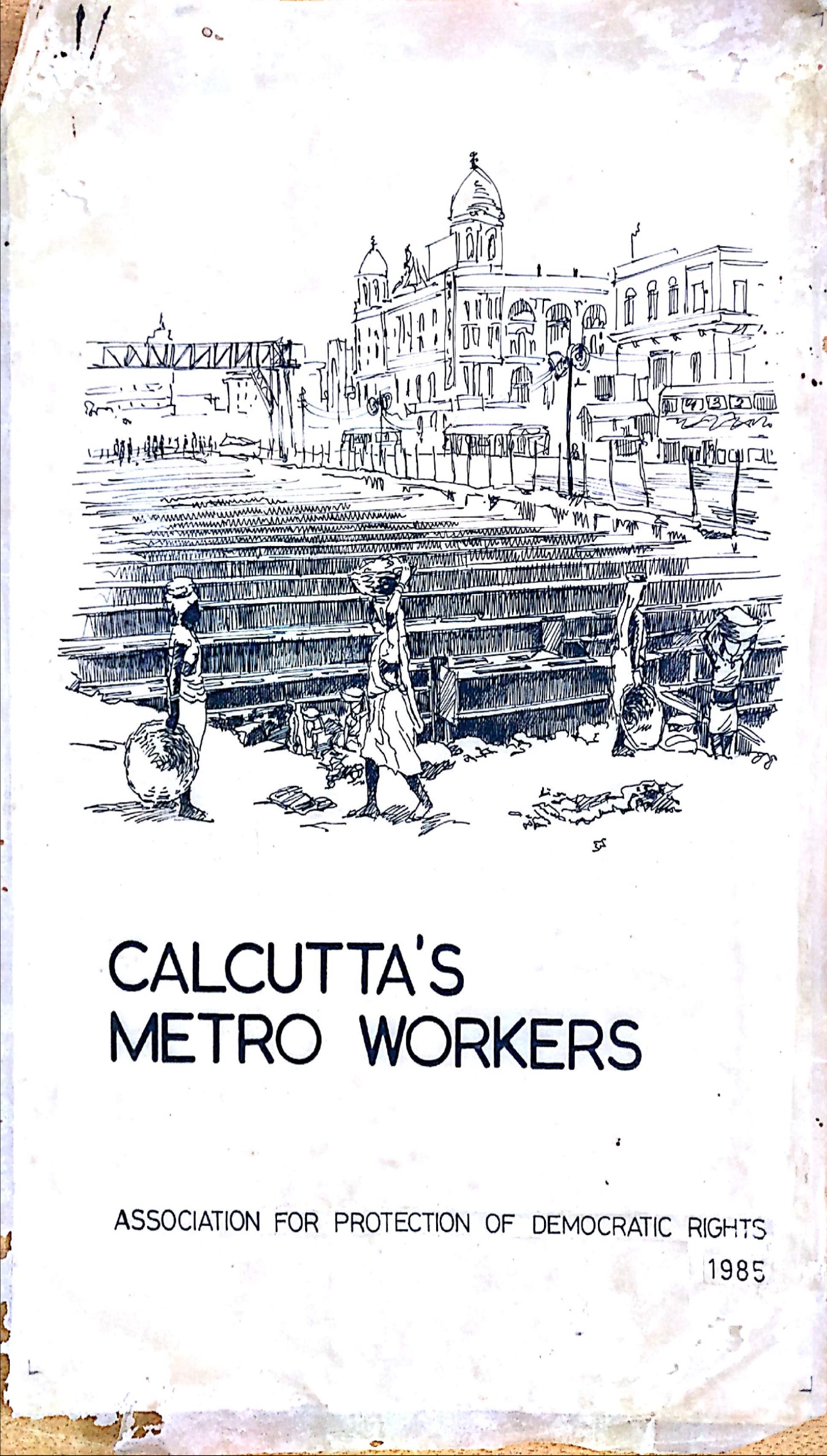 S. Bharat's presentation brings together two components of an ongoing            archival project on urban activism in Calcutta, under TURN.  
Excavating Urban Infrastructure – The Metro Workers of Calcutta offers a         paper trail of the discourse around construction of the Calcutta metro in the (early to mid) 1980s. APDR's report Calcutta Metro Workers (1985), along with allied documents and photographs reflect the rawness of the archival process. The condition of construction workers resonates with the Do Din theme          'Sheher Kiska?'
Does the city only belong to its residents? What place do transitory                          populations that make the city have in the city?
Organising the Unorganised – The Chinnamul Story, focuses on the housing struggles of the ''unauthorised settlers" of Calcutta through the work of Chinnamul Sramadibi Adhikar Samiti – a city wide platform for the advocacy    of informal sector workers and squatters to emerge as political agents in        their  own right. 
Stories of Water: How the inadequate infrastructure and overworked       underpaid service provider bring water to our taps and faucets, Vanshika          Singh

Cities like living organisms depend upon metabolic flow of water. Vanshika Singh uses her field notes and sketches to depict the city of Hyderabad as operationalised through water drawn from distant sources. Moving with     Section Managers, Linemen, Filter-bed Incharges, officials at the Hyderabad Metropolitan Water Supply and Sewerage Board, Rig Lorry Networks, and even Pump Operators, she highlights their labour in relation to water-infrastructure    of the city. Presenting stories on both sides of the tap as they emerge through interactions, negotiations and contestations she highlights the role of people as carriers of uncodified knowledges. These knowledges orchestrate certain rhythms for people in the city, and question the codification of scientific categories such as pressure or speed, unaffected and untouched by social life. 
Unpacking Place – 1: Preparation of a manual to understand neighbourhoods, Ravi Kawre